Lord Lawson: Carney Should Stand Down Over Brexit "Scaremongering"
22 September 2016, 17:55 | Updated: 22 September 2016, 18:13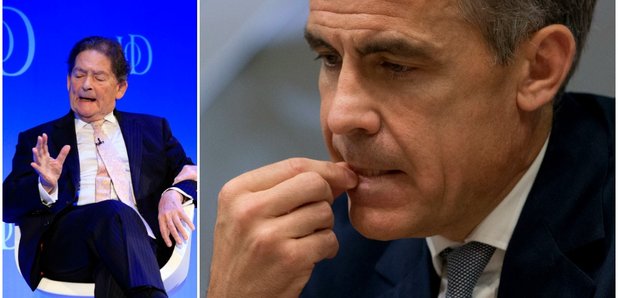 Bank of England Governor Mark Carney took a hammering from prominent Leave campaigner and former Chancellor Lord Lawson on LBC who said the sooner he goes, the better.
Lawson was one of the most outspoken voices on the Leave side and had some serious criticisms to level at Carney, who has said that the Brexit vote had created "a challenging period of uncertainty".
"Is he being too much of a doom-monger?" asked Iain Dale.
Lawson responded straight away: "Oh yes, he's behaved disgracefully.
"I have known all six of his predecessors as Governor of the Bank of England and not one of them would have thought it proper to behave as he has done, particularly during the campaign when he joined in the chorus of scare-mongering.
"He shouldn't joined in it at all...now he is seeking to validate the improper remarks he made during the campaign.
"The sooner he stands down from the governorship, the better."