Lord Lawson Says Leaking Of Brexit Report Was A "Profoundly Unpatriotic Act"
30 January 2018, 17:49
Lord Nigel Lawson has branded the leaking of a gloomy Brexit report as a "profoundly unpatriotic act".
The Tory grandee told LBC the person responsible for releasing it should be sacked.
The document, seen by BuzzFeed, said growth would be lower in each of the three different Brexit outcomes compared to if the UK had stayed in the EU.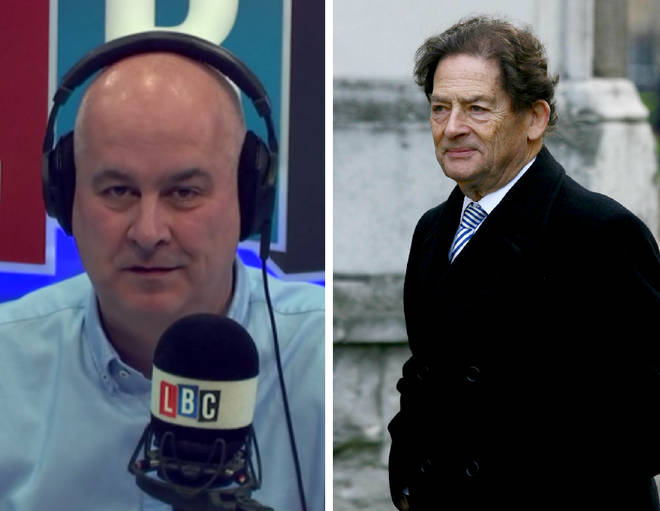 But, speaking to Iain Dale, Lord Lawson, a Leave campaigner, described the analysis as " completely worthless".
He said: "It's fundamentally flawed, whoever commissioned it should have their head examined and whoever leaked it should be sacked.
"It is worthless because long-term forecasts of this kind are notoriously unreliable, totally unreliable and indeed the Treasury recently showed it can't even forecast 15 months."
Lord Lawson added: "Whoever did it should be sacked, apart from anything else it's a profoundly unpatriotic act at a time when we're engaged in International negotiations - it's hardly helpful."