Lord Patten Left With Head In Hands As He Calls Boris Johnson A "Teenager"
5 July 2017, 17:16 | Updated: 5 July 2017, 20:51
Lord Patten described Boris Johnson as the "teenager" of Theresa May's cabinet who can't be expected "to be taken seriously".
In an exclusive interview with LBC, the Conservative peer was left with his head in his hands as he spoke about the Foreign Secretary's behaviour.
The former Tory MP, who is now chancellor of Oxford University, made the remarks as he said there was no longer many "class acts" left in politics.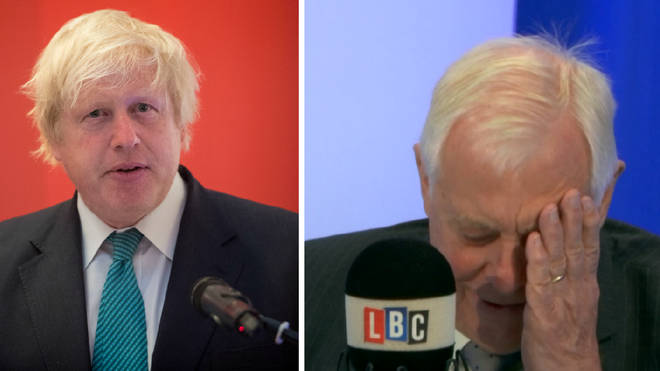 He told Iain Dale the Commons was "no longer blessed with outstanding performers".
"You look for adults in the Cabinet," Lord Patten said.
"And you say 'Philip Hammond, yes', Amber Rudd who I think is terrific, Greg Clark, but then you start to run out names… Michael Fallon."
However, it was when Iain asked the Tory peer whether he'd consider Mr Johnson as an adult.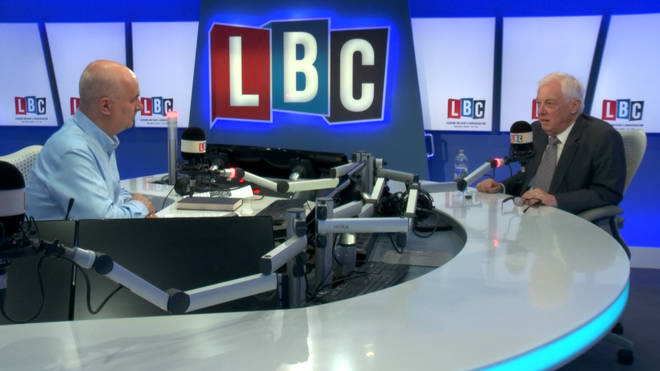 "Oh come on," he continued. "A teenager. How can you behave as Boris does and expect to be treated seriously?"
Placing his head in his hands, Lord Patten added: "I mean he's not a bad man, but I remember when I had to make a speech looking up his books on Amazon and the Wit and Wisdom of Boris Johnson came just avocet the Wit and Wisdom of Silvio Berlusconi."
Watch the fascinating interview in full below.