Meet The Man Who Reported Amber Rudd's Speech To Police
12 January 2017, 22:21 | Updated: 12 January 2017, 22:45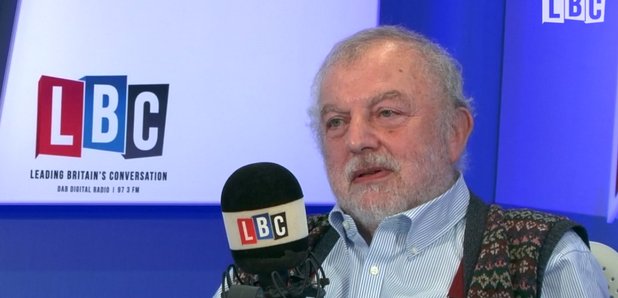 Physics professor Joshua Silver reported Home Secretary Amber Rudd to the police after her infamous speech about foreign workers - Iain Dale wants to know why he did it.
Professor Silver joined Iain in the LBC studio to explain why he reported Rudd for "using hate speech" at the Conservative Party Conference.
It didn't sound like Iain was very impressed that Silver took it so far - but the Professor wasn't for backing down, even when Iain told him that he was talking "crackers"!
You can see more of their exchange above.
A Home Office spokesperson said of the police investigation: "This was not a hate crime.
"The Home Secretary has been crystal clear that hatred has absolutely no place in a Britain that works for everyone.

"She's made countering hate one of her key priorities, indeed one of the first public interventions she made was to launch the Hate Crime Action Plan."