Met Police Chief Announces More Stop And Search To "Suppress" London Violence
6 April 2018, 17:17 | Updated: 6 April 2018, 17:29
The Commissioner of the Metropolitan Police has told LBC police will carry out extra stop and searches in a bid to suppress rising violence on London's streets.
Cressida Dick revealed Scotland Yard would also deploy 300 more officers each day this weekend to specifically target knife crime.
The Commissioner said the force needed to "up our efforts" after seven more people were injured in stabbings in London last night.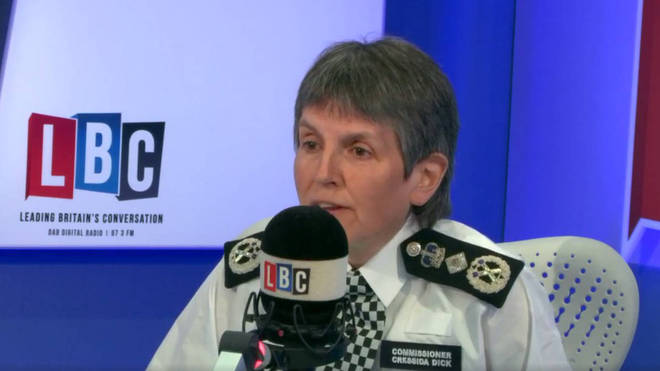 Speaking to Iain Dale, Ms Dick said: "We will be doing more stopping and searching of people in an effort to suppress violence and of course to take weapons of the street.
"We will be doing more stop and search for weapons and indeed we have been doing more and more stop and search for the purpose of finding weapons.
"We have found more weapons."
There have been 55 suspected murders so far in 2018.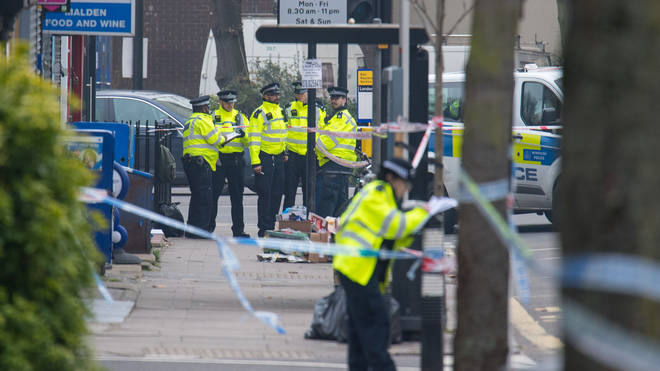 Ms Dick said everybody would need to work together in a bid to end the surge in violence.
She continued: "From our part we need to up our efforts and that's exactly what we're doing.
"Over this weekend we will have 300 more officers each day exclusively working against knife crime, exclusively in those parts of London that have been most affected recently.
"In what we call the hotspots."