Nadine Dorries Brands Philip Hammond A "Sour Eeyore" In Brutal Takedown
12 October 2017, 17:58
Nadine Dorries branded Philip Hammond a "sour Eeyore" as she slammed the Chancellor's attitude towards Brexit.
The Tory backbencher told Iain Dale the Treasury needed a "can do man", but at the moment it had a "can't do man" with Mr Hammond.
She said she wanted a Chancellor who gave an "upbeat message" about the economy and Brexit.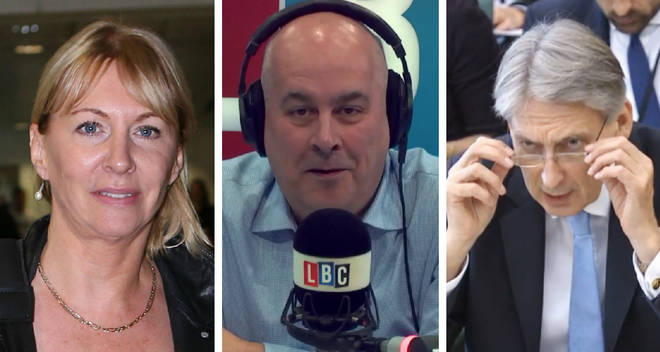 "We don't have that," she said. "We have a sour Eeyore at the moment and that is not good for economy, it's not good for UK plc, it's not good for business in general."
The MP for Mid Bedfordshire added that it was now "essential" for the PM to put together a "Brexiteer Cabinet" to lead the UK out of the EU.
She told Iain she'd like Mr Hammond replaced with the Environment Secretary and fellow Leave supporter Michael Gove.
"He has both the upbeat personality and the intelligence and the passion, commitment, towards Brexit to get this through."
Watch the entertaining interview and the top of this page.