Naomi Klein Thinks Jeremy Corbyn Could Become Prime Minister
5 July 2017, 18:27 | Updated: 6 July 2017, 14:54
Could Jeremy Corbyn become Britain's next Prime Minister? Absolutely, journalist and author Naomi Klein told LBC.
The Canadian writer said to Iain Dale that if Donald Trump can be elected as President, it was totally plausible Labour's leader could enter Number 10.
"I think we are in a tremendously malleable political moment where the experts keep getting it wrong," she said.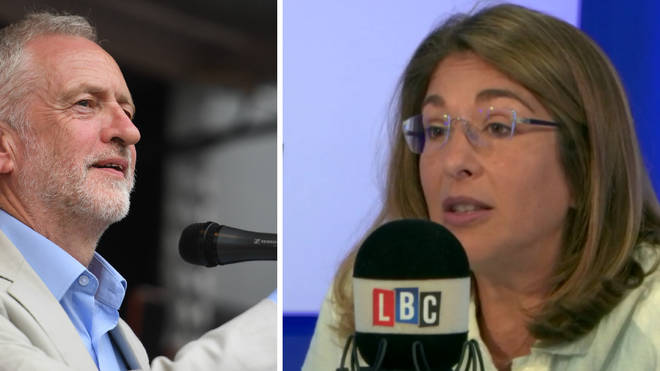 Ms Klein, who was in the studio to talk about her new book, praised Mr Corbyn for his "vision of hope" during the election campaign.
She continued: "He may not have won but we're watching Tories poach [Labour's] policies.
"Just since I've been here in this short week I've seen your central bankers go on strike and the Tories renounce austerity - I don't know what's going on in this country."
Watch the full interview below.