New Mother Shares Harrowing Experience Of Giving Birth On NHS Maternity Ward
8 August 2017, 17:28 | Updated: 8 August 2017, 17:31
This new mother gave birth to twins 11-weeks premature. Her harrowing story paints a stark picture of the state of Britain's maternity units.
Lauren in Tooting told Iain Dale how her twins were moved to a different hospital just one hour after they were born because there was "no space" left on the ward.
It comes as new figures show four in 10 maternity units had to shut to new admissions in 2016 due to a lack of beds and staff.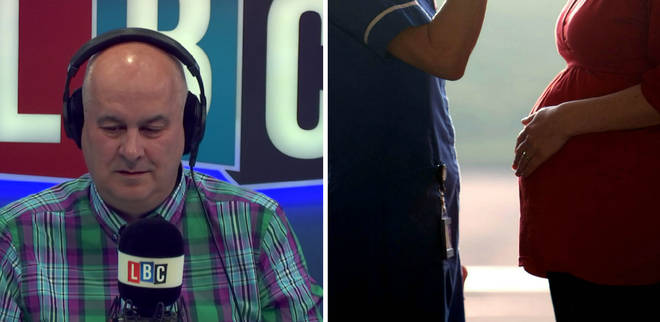 A Freedom of Information request by the Labour Party to hospital trusts across England showed 42 of the 96 responded temporarily closed to expectant mothers at some point last year.
Some of the closures lasted more than 24 hours, the figures showed.
During the shocking interview, Lauren told Iain how the midwives had failed to spot she had contracted a chest infection because they were so "overworked".
Then, Lauren explained the astonishing moment her newborns were moved to a completely different hospital just an hour after they were born because "they didn't have the space".
The Department for Health insisted NHS maternity wards are "one of the safest places in the world", adding "patients should be reassured we continue to have enough midwives in the NHS".
Watch the astonishing interview above.