"I'm Just A Number For The Home Office": Company Director Facing Deportation
7 May 2018, 18:21 | Updated: 7 May 2018, 18:26
The director of a British company facing deportation tells Iain Dale he feels like "just a number" for Home Office targets.
Saleem Dadabhoy is facing deportation, despite three different appeal courts finding no evidence of any evidence of the irregularities he's accused of.
Mr Dadabhoy was served with a deportation order under paragraph 322(5) last year after an eight-year dispute with the Home Office to remain in the country.
He told Iain Dale that he felt like "just a number" for the Home Office.
"I think there's a number that they want to get rid off.
"A number they want to reduce to please their manifestos."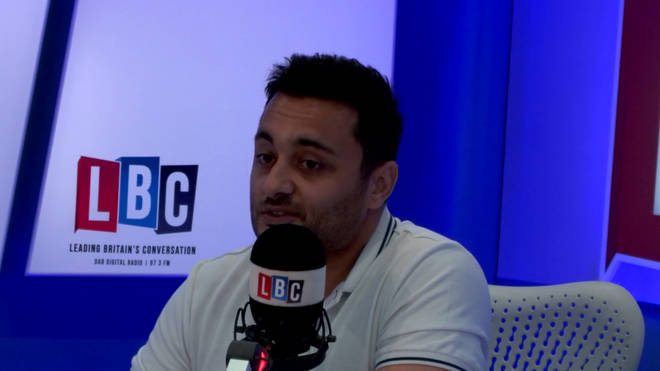 Mr Dadabhoy runs a British company worth £1.5m and employs 20 British citizens.
His deportation could result in their unemployment.