"It's Outrageous:" Iain Dale Slams Conservative's 'Retrospective Tax'
12 September 2018, 21:38 | Updated: 12 September 2018, 21:45
The LBC presenter clashed with the Financial Secretary, Mel Stride, over his justification to implement a 'retrospective tax' that penalised "hard working families."
During Iain's second edition of the political debate panel, Cross Question, Iain put some texts to the Financial Secretary Mel Stride.
The LBC presenter read out this text: "Can you ask Mel Stride if he knows he's destroying the lives of hundreds of thousands normal hard working families with retrospective tax going back 20 years, how can he live with himself?"
As a follow up, Iain asked: "How can you justify a tax for hard working people that goes back 20 years?"
Mr Stride replied: "Because, if some time ago, you entered into one of these disguised renumeration schemes, where you're basically avoiding tax, there is no reason why we shouldn't collect that money."
Iain countered: "But these are people who are not accountants. These are just normal hard working people. Change the system!"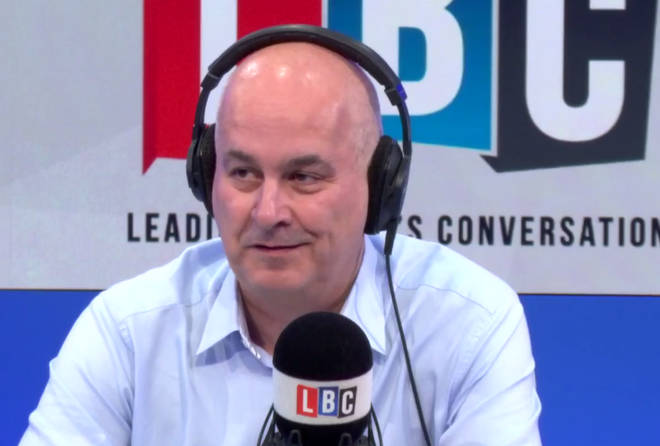 The LBC presenter and the Minister continued to argue with Mel Stride saying: "We will give everyone three years to enter into an arrangement to clean this up."
But Iain wasn't happy with his answer: "They do that. They fill in the forms and never hear anything else.
"It sounds outrageous. I can't believe that you want to penalise 100,000 working people and not people who are rich."
The exchange continued until Iain realised he was a full 5 minutes late for the 9PM news.
Watch the fiery clash in full above.