Remain Vs Leave: Professor Gets Personal With Rees-Mogg
9 February 2017, 20:18 | Updated: 10 February 2017, 10:44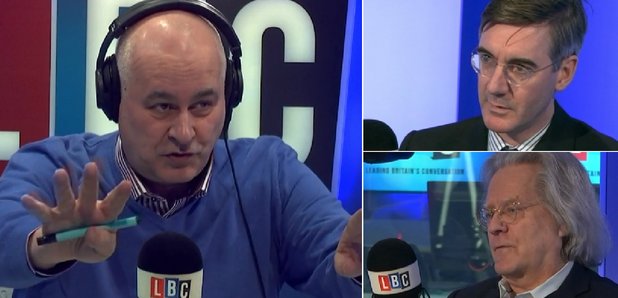 Jacob Rees-Mogg and AC Grayling were Iain Dale's guests for the Brexit Briefing this evening and the debate certainly got personal.
Grayling, an ardent Remainer who belived Britain will rejoin the EU in his lifetime, was accused of "sour grapes" by Rees-Mogg. He countered that actually, he was just showing a "determination" that the Leave side didn't like.
Hope u enjoyed the sometimes buttockclenching sparring between Jacob Rees Mogg & A C Grayling on the BrexitBriefing! Podcast on iTunes tmrw.

— Iain Dale (@IainDale) February 9, 2017
And then things got a bit personal, when Grayling took aim at Rees-Mogg for claiming to represent the voice of the people - despite his privileged background.
You can see their sparkiest moment above and from Friday, download the Brexit Briefing podcast for the full debate - and much more.