Suzanne Evans Tells Ian Dunt He's Wrong, He Asks Her For Specifics
13 November 2018, 16:50
Brexiteer Suzanne Evans clashes with Ian Dunt for "nonsense" concerns over certification of agriculture produce in fiery Brexit debate.
Journalist Ian Dunt had already clashed with Brexiteer Suzanne Evans over Britain's future trade when they rowed over agriculture certification.
Mr Dunt said that there is no body in place to certify agricultural produce, and that in the event of a no-deal Brexit there would be no certification arrangements.
But when Ms Evans called him out for spreading "a load of nonsense", he asked for specifics.
The fiery debate, which also featured Lord Adonis and Labour MP Kate Hoey, was presented by Iain Dale.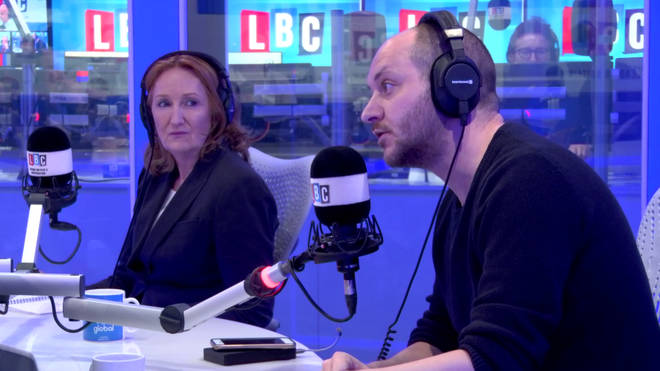 "What a load of nonsense," she said.
"From the moment you opened your mouth to the moment I hope you'll shut it," she said.
"I'm sick to death of this 'no deal is a cliff-edge', it's simply not true."
Watch the row unfold in the video above.