Teenager Explains Why He Had No Choice But To Join A Gang
24 August 2017, 14:08 | Updated: 24 August 2017, 15:03
At just 13 years old Peter had been stabbed. During this very candid conversation with Iain Dale, the 17-year-old explains why he had no choice but to join a gang.
The LBC caller gave an incredibly honest account of why many youngsters are drawn to a life of crime - and often it's not optional.
Knife crime increased by 14 per cent year on year in 2016 in England and Wales to levels not seen since 2011, according to the latest statistics.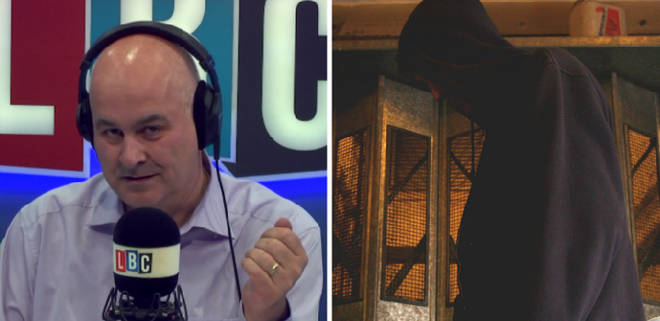 Peter told Iain youths didn't join gangs just for the sake of it, instead it was a way to make money to "support our families".
Although the teenager is no longer affiliated, he first became involved with a gang aged just 12 years old.
"My family was poor," Peter said. "I didn't like the way my family lived and to me that was the first way of making easy money.
"I got stabbed at the age of 13 and either way I didn't stop because I still needed to make money."
He continued: "When you're isolated in one area, you don't see another pathway. All you see is people older than you doing the things and you want to be apart of that.
"You don't see nothing else, you don't see what else is out there."
The incredible call prompted a number of LBC listeners to get in touch, offering to mentor Peter and get him on the road to a career.