Tensions Flare As Guests Clash Over No-Deal Brexit
20 July 2018, 18:15 | Updated: 20 July 2018, 18:34
Two guests clashed on LBC when they went head-to-head over the potential consequences of a no-deal Brexit.
Telegraph columnist Liam Halligan went up against Jonathan Lis from British Influence with Iain Dale as mediator.
The row became particularly spiky over claims UK planes may not be allowed to fly over Irish airspace in the event of a so-called hard Brexit.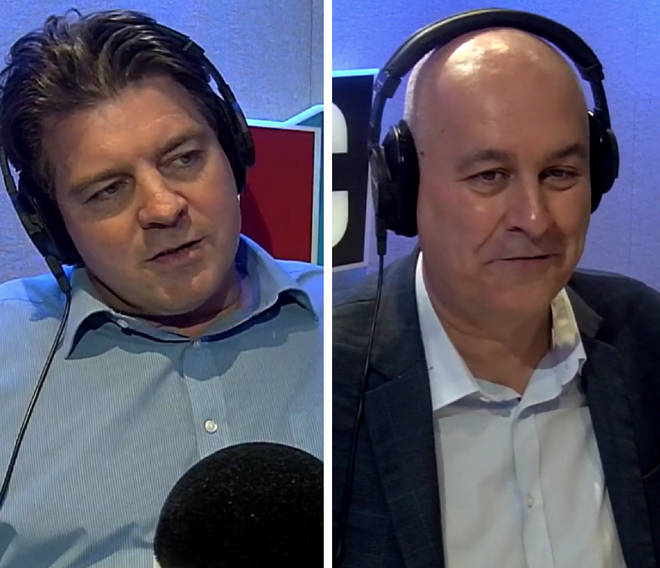 It's after Irish Taoiseach Leo Varadkar told a cabinet meeting: "You can't take back your waters and then expect to take back other people's sky."
The LBC guests disagreed over the claim, as Mr Lis, who was sat off camera, said "that is the consequence of a no-deal Brexit".
Mr Halligan hit back, accusing his counterpart of trying "massively undermine the bargaining position of his own country" - a remark Mr Lis swiftly retorted.
The row continued from that point and you can watch it unfold above.