The Fiery Call On Russia That Tested Iain Dale's Patience
8 March 2018, 18:28 | Updated: 15 March 2018, 14:57
Iain Dale ended up embroiled in a fiery row with a caller over Britain's response to the poisoning of a former Russian spy and his daughter.
Sergei Skripal and his daughter, Yulia are critically ill after they were found collapsed in Salisbury on Sunday.
A police officer is also in intensive care after the attempted murder using a nerve agent.
Although Russia has denied any involvement, Iain and caller Guy clashed over what the UK's response ought to be if it's proven so.
At one point Guy accused the LBC presenter of having a "nationalist discourse" - but struggled to back up his argument.
This led Iain to retort: "Don't start accusing me of something mate if you can't defend yourself".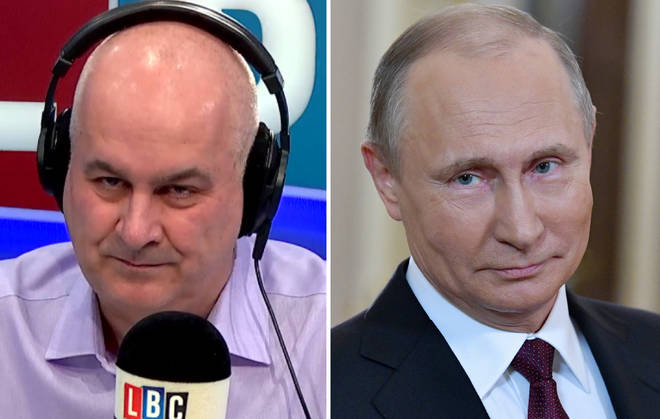 - Sergei Skripal: Who and what could be behind the nerve agent attack?
Guy hit back "We are no longer the power that one once thought we were and what happened in Sailsbury demonstrates that.
"We've all got to get over it!"
But when Iain repeatedly asked what the UK's response should be, Guy struggled to come up with an answer.