Things Get Personal As Corbyn Fan Challenges Iain
7 October 2016, 18:35 | Updated: 7 October 2016, 18:43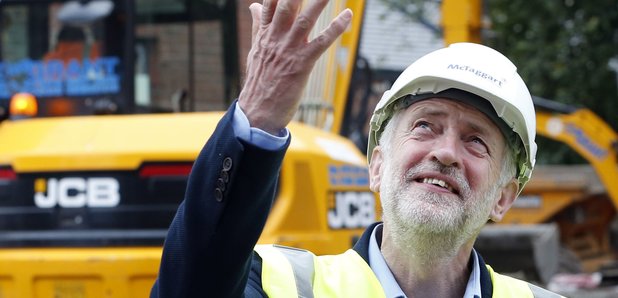 A day after his on-air battle with a Ukip member, Iain Dale goes toe to toe with a Labour fan determined to defend Jeremy Corbyn to the hilt. This one gets personal!
Alex was intent on defending Jeremy Corbyn and was taking issue with what he saw as Iain's attacks on the Labour leader.
Iain, of course, never backs down from a political argument and so the two went at it.
"Iain, you're just saying: it's Labour, they can't be in charge. It's so lazy! It's lazy!" blasted Alex.
WATCH: Iain Dale's "Toe-Curling" Row With Ukipper
"Not at all! I think the current Labour party is not fit for electoral office. I'm not alone in that thought," replied Iain.
"Based on what?" demanded Alex.
"Based on the fact that most people look at them and we don't think they can govern. That's why they're at 27% in the polls."
Somehow, Alex seemed to interpret that as an attack on the appearance of the Labour front bench: "Are their beards too long? What is it exactly?"
"Oh for goodness' sake," was all Iain could say.
But the dispute didn't stop there - as Alex accused Iain of "lazy journalism" and Iain had to remind the caller that he wasn't a journalist in the first place.