Tory Rebels Won't Back Labour's Brexit Amendment: Chuka Umunna
5 June 2018, 19:07
Labour is to try and force the government to stay in the EU's internal market, but Chuka Umunna has told LBC he does NOT believe the amendments will gather support from Tory rebels.
The amendments to the Brexit Bill, which returns to the Commons next week, would force the government to negotiate "full access to the internal market" of the EU.
It stops short in calling for the full single market membership put forward by a group of Labour MPs including Mr Umunna.
Giving his reaction, the MP for Streatham believes pro-EU Tories, including Ken Clarke and Anna Soubry, won't support the proposals but forward by the Labour frontbench.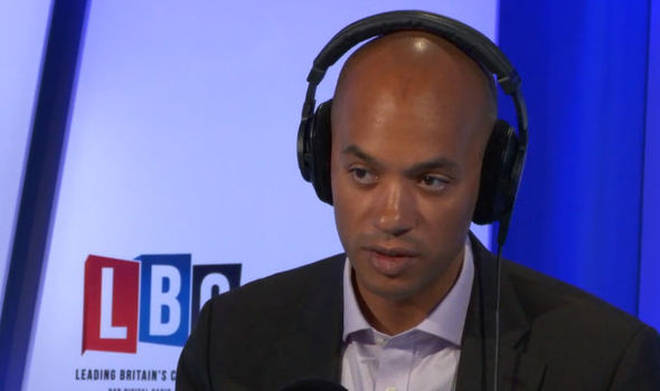 He told Iain Dale: "Conservative MPs have been very clear that any amendments, other than their governments ones, that they would consider voting for are cross-party backbench ones."
"Unfortunately such is the party tribalism that operates across the House of Commons that's how it is so often on many things.
"You can get things through cross-party but they have to be seen as cross-party and backbench to have any chance of success."
You can hear Mr Umunna's reaction in full above.