Ukip's Gerard Batten Claims Kids Are Being "Brainwashed" By Left-Wing Teachers
19 February 2018, 19:01 | Updated: 19 February 2018, 19:17
Politically correct, left-wing teachers are brainwashing children attending some state schools, Ukip's interim leader has claimed.
Gerard Batten joined Iain Dale days after taking over as leader following the ousting of Henry Bolton.
He was asked by a caller how he planned to get younger voters backing Ukip.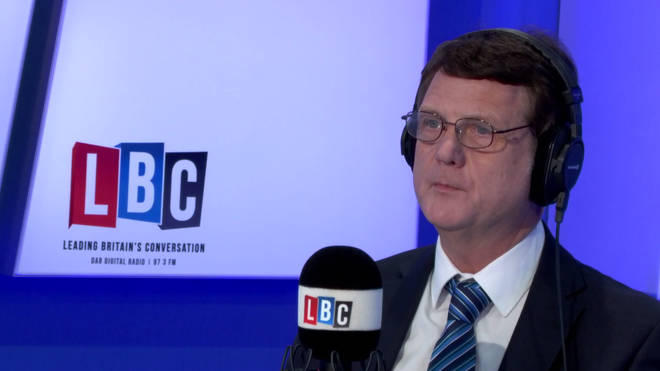 Mr Batten, an MEP for London, responded: "That is difficult of course as they go to schools, colleges and universities where a very much left-wing, politically correct dogma is peddled to them.
"So they are a more difficult market."
He continued: "Over the last few years me and my colleagues have spoken at lots of schools and colleges and even in that space of 13-and-a-half years I've noticed how politically correct, left-wing, the audiences are in schools.
"Not so much in private schools but in state schools certainly."
At this point, Iain cut in: "So you basically think they're being brainwashed?"
The Ukip interim leader replied: "I do to a certain extent.
"I think quite a lot of [teachers] are actually, and we see this in every area of society now though where only certain views are acceptable."
You can watch the full phone-in below: