UK's Response To Hurricane Irma Is Criticised By Premier Of Bermuda
11 September 2017, 19:41
Britain's response to Hurricane Irma has come under further criticism, this time from the Premier of Bermuda.
David Burt described the UK Government's efforts as "delayed" and said lesson must now be learned.
Irma has caused huge damage in the British overseas territories in the Caribbean.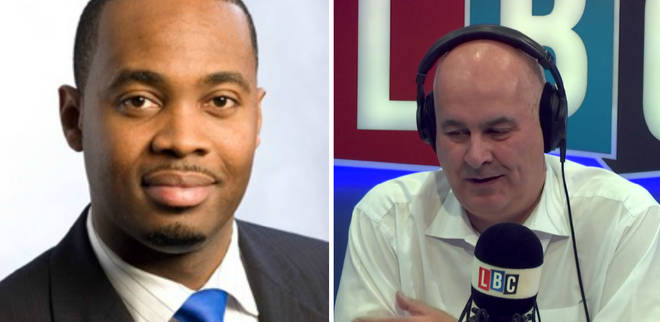 Yesterday Defence Secretary Sir Michael Fallon dismissed complaints that Britain's response was slower than France and the Netherlands.
Boris Johnson added that the criticism was "completely wrong".
However, Mr Burt told Iain Dale he wasn't happy with the UK's immediate response.
He said: "The British response at its outset was delayed and I think that's the easiest way to put it, it was not as urgent as it could have been.
"I think it has widely been regarded as that and though the Foreign Minister may have defended their actions, what I would say after their initial delay the UK Government has responded and is ensuring they're fulfilling their duty to the overseas territories."
Mr Burt continued: "The money provided by the UK so far is not going to be enough build the critical infrastructure that has fallen aside… so our job is concentrate on the long-term effects."
Watch the interview above.