Wetherspoons Boss: A Brexit No Deal Would Be GOOD For Britain
18 December 2017, 17:05 | Updated: 18 December 2017, 17:25
Leaving the European Union without a trade deal would be good for Britain and could lead to a drop in food prices, the boss of Wetherspoons has told LBC.
Tim Martin hit out at pro-Remain businesspeople who "have a religious attachment to the EU".
Speaking to Iain Dale, he vigorously rejected claims that leaving the bloc with no agreement would spell "terrible trouble".
The pub chain owner was speaking after Theresa May updated MPs on last week's EU summit.
She said the agreement secured was "an important step in delivering the smooth and orderly Brexit people voted for".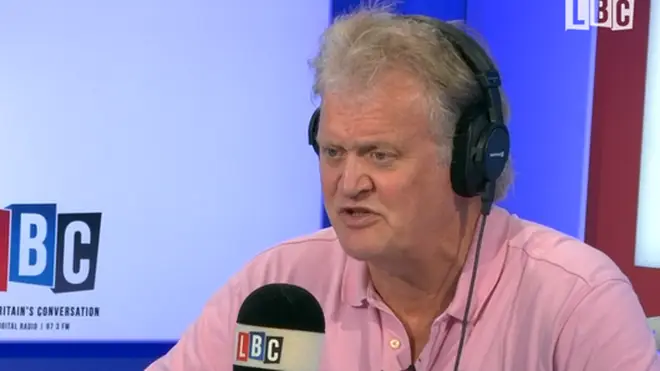 But, Mr Martin, a leading Brexiteer, said he had no concerns with leaving without a deal in place.
The businessman said: "I think myself, as things stand today, that we would be better off without a deal.
"[No deal] has a negative connotation but I actually think it will be good.
"It will mean the government can abolish current EU tariffs on non-EU food imports and if it does that food prices will actually go down.
"Which is the opposite of the fibs that have come from the CBI, the BRC and other organisations - and we can save £200m a week."
He finished: "So I don't think we need to be in the club, Australia's not in it, New Zealand is not in it, the USA, Canada, South Korea aren't in the club so we can do well outside.
"We like Europeans, they're great people but the idea that you have to be ruled from Brussels by unelected oligarchs is a fantasy."