When Scottish Nationalists Targeted Nigel Farage
17 May 2013, 17:15 | Updated: 24 August 2016, 11:23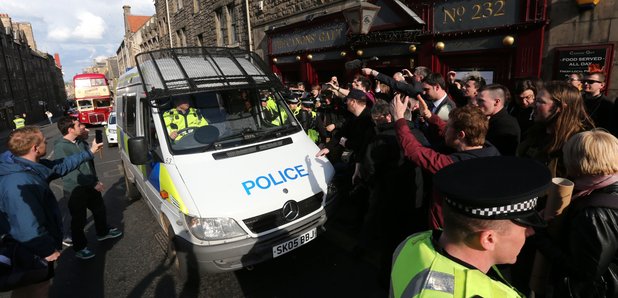 UKIP Leader Nigel Farage tells LBC about being locked in a pub 'for his own safety' on the campaign trail in Scotland after his event was gatecrashed by 'Scottish nationalists'.
Officers were forced to evacuate Mr Farage from a pub into a police van after the building was surrounded by angry demonstrators.
He was launching his party's campaign for the Scottish parliament by-election in Aberdeen Donside.