Why Jacob Rees-Mogg Won't Be The Next Conservative Leader: Iain Dale
15 June 2018, 18:38 | Updated: 15 June 2018, 18:42
Iain Dale had to set the record straight with listeners who kept telling him Jacob Rees-Mogg would be the next Conservative leader.
The conversation was sparked after Theresa May received her lowest approval rating yet for the way she's handling the Brexit negotiations.
Her overall satisfactory slumped to minus 45%, down from minus 39% two weeks ago, according to a poll by YouGov.
Tory backbencher and Brexiteer Mr Rees-Mogg is bookies' favourite to replace her.
And although there's no vacancy at No.10 right now, Iain just had to point out why it was a "fantasy" to think Mr Rees-Mogg could take over.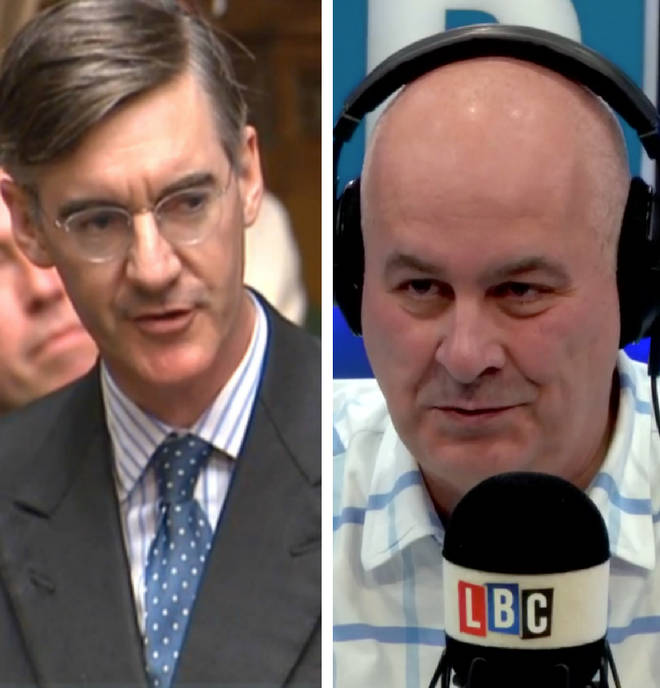 "Conservative MPs have the first choice and the two candidates the MPs choose then go to the party membership in the country," Iain said.
"If Jacob Rees-Mogg got through to the second round to the party membership he would stand a quite good chance but he's not going to do that because he would get the support of maybe three dozen MPs if that."
He added: "It's a fantasy, absolute fantasy to suggest that he could become the next leader of the Conservative Party, so let's strike that one of our list shall we?
"Let's assume that that's not going to happen."