Yasmin Alibhai-Brown's Stinging Response To Claims She Is Anti-British
23 October 2018, 20:52 | Updated: 23 October 2018, 21:02
Yasmin Alibhai-Brown gave a robust response to LBC listeners who described her as "anti-British" and "anti-white".
The author and columnist said people feel she is not entitled to criticise the country because "I am a brown-skinned woman".
She added critics think "I should be serving takeaway curries".
Ms Alibhai-Brown joined Iain Dale in the LBC studio on Tuesday.
Her appearance on the show sparked a number of comments from listeners, which Iain decided to read out.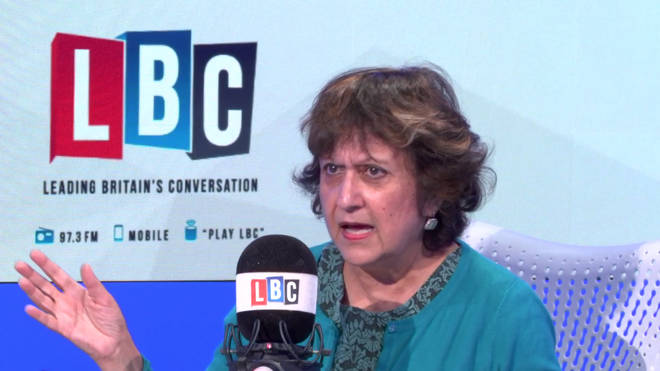 One read: "This woman who hates our nation and us good, honest ordinary Brits because of our past history. She's one of the most racist people in the UK."
"Do you even know what the Empire did?" Ms Alibhai-Brown, who was born in Uganda, replied.
"You want me to praise something I lived under?
"I love the fact that I got the language, I admire the democratic system, I love that fact you have a largely an incorruptible civil service, I love the art, I love Shakespeare sometimes more than my husband, but I'm not stupid to say there's nothing wrong with this country.
"I am a citizen, I pay my taxes, they cannot deny me right to free speech."