Yvette Cooper MP: The Presidents Club Is "Appalling"
24 January 2018, 17:53 | Updated: 24 January 2018, 17:55
As the furore around the Presidents Club continues, Yvette Cooper MP has called on the organisation to be investigated by the charity commision.
Yvette said that the whole Presidents Club situation "stinks" and that the "idea that in this day and age have this organisation is having a men-only event" was shocking.
She went on to say that telling "the hostesses that they have to parade in front of all the guests there" was completely out of order. 
Cooper told LBC's Iain Dale that nobody should have to endure "groping and harassment." The Labour MP laid the blame on the organisers.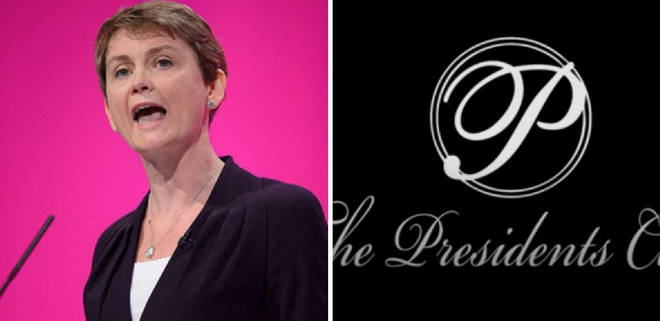 Iain asked how we could learn from this situation and what the "consequences should be?" Yvette called on the organisation to be investigated by the charity commision for a "potential brief of charity rules" as well as an investigation into whether there has been a breach of employment laws. 
She expressed shock that hostesses where required to sign non-disclosure agreements which forced them "to sign away any ability" to talk about the event, something Cooper described as disturbing. 
Yvette said that it "was a very good thing" that the club was set to shut down. 
Iain asked whether it was "a bit snowflakey" of Great Ormond Street Hospital to return the money. Cooper said that she hoped that "the individuals who donated the money to GOSH via the President's Club... should now just give it directly to GOSH."