Alastair Campbell Savages Daily Mail Editor
12 November 2016, 18:23 | Updated: 14 November 2016, 18:27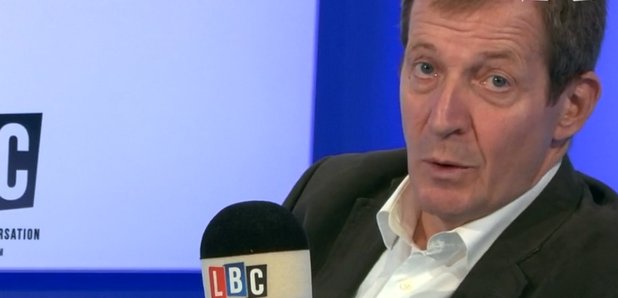 Former Labour spin doctor Alastair Campbell launched a savage attack on Daily Mail editor Paul Dacre, claiming the newspaper has become "a nastiness".
Talking to LBC's Ian Payne, the former head of communications for Tony Blair let rip at the long-standing tabloid editor.
"I think he's an absolute poison in our national life. I think that The Mail is a newspaper that needs to be called out for what a nastiness it has become."
"People want to buy it and that is always their justification for what they do, but I think that sometimes you need to stand up against something you know to be wrong."
"I think he's a coward, I think he's a classic bully, I think he doesn't give a damn about the impact of the campaigns that he runs, and I think that [it is responsible] where we are at the moment, in regards to the rise of the right, Trump, Brexit, and the very, very dangerous state of affairs we are in."