Bereaved Mother Offers Charlie Gard's Parents Advice During Heartbreaking Call
24 July 2017, 18:39
During this incredibly powerful call, a bereaved mother offers some coping advice to Charlie Gard's parents.
Jane broke down as she told Ian Payne of how she unexpectedly lost her 19-year-old daughter two years ago.
She was speaking after it was announced the parents of terminally ill baby Charlie Gard would end their legal battle to continue his treatment.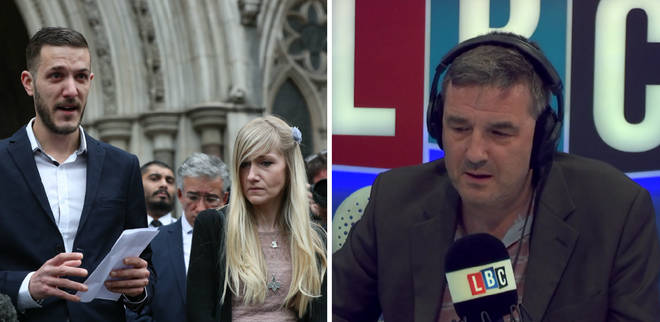 In an emotional statement outside High Court, Chris Gard and Connie Yates said their son could have been a "normal, healthy boy" if their attempts to access experimental therapy for Charlie had not been blocked by the courts.
They said they would now treasure the short time they have left with their son, adding that he is not expected to live to his first birthday in just under two weeks time.
During the heartbreaking conversation, Jane explained how her daughter passed away after originally picking up a nasty cold which sadly turned into a deadly blood virus.
"It was completely unexpected," the emotional LBC caller said.
Jane explained how she had, however, managed to take some positives from the tragedy as she spoke about the incredible fundraising effort she'd taken on since her daughter's death.
Within two years, Jane managed to raised £10,000 for St George's Hospital intensive care unit - with her daughter's former school raising another £8,000.
"It has been my lifeline, along with my exercise," Jane said as she spoke about how she'd coped.
"I would definitely say channeling the lost potential into something really positive is what Charlie's parents need to do and take him with them everywhere they go."
Watch the incredibly powerful conversation above.