David Blanchflower: 'Mervyn King Is Not A Credible Source'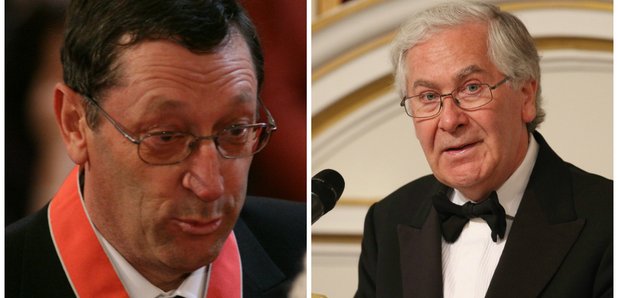 Former Bank of England governor Lord Mervyn King has said Britain may be better off going for a hard Brexit, but economist David Blanchflower has questioned how credible he is.
Lord King, who has been more optimistic about leaving the EU than other economic commentators, has said despite political difficulties, there will be many opportunities once UK leaves EU.
But Professor of Economics, who was at the Bank of England at the same time as Lord King, has criticised his stance.
Speaking to Ian Payne on LBC, he said: "I don't think Mervyn King is a credible source on this. If we look back there are three huge mistakes that he made. First of all he was the Governor of the Bank of England and never spotted that Northern Rock was going to fail.
"Second, he was in charge when the biggest recession essentially in 300 hundred years came and he didn't spot it, and RBS failed in September '08 and he had no idea that was happening.
"In 2010 he advised the government he advised the government that austerity ought to be really good for growth and that turned out to be a disaster.
"I don't think he's a credible source on any of that and we shouldn't actually believe a word he says in terms of his forecast. I think that's the problem. If you miss the big one and you're in charge at the Bank of England."