Doctor Tells Ian Payne Why Flu Jab Is So Important
9 December 2018, 17:16
A GP explains why it's right for health officials to urge pregnant women and children to come forward for flu jabs amid concerns about low levels of uptake.
Dr Sarah Jarvis, GP and clinical director of patient.co.uk, said that the flu vaccine last year "wasn't as affective as it usually is".
She told Ian Payne: "People were getting what's called the trivalent vaccine which protects against 3 strains of flu, rather than the quadrivalent vaccine which protects against 4."
She also added that the vaccine "wasn't giving particularly good immunity" to older people in particular.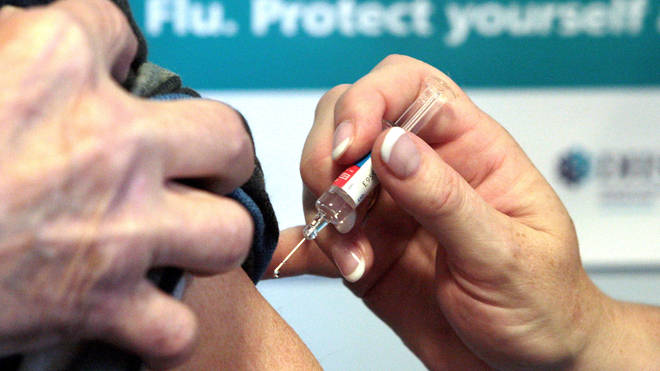 But one of the biggest issues there is in persuading people to have the vaccination, Dr Jarvis says, is "the same problem we have every year".
"Lots of people believe what is complete and utter nonsense, which is that the flu vaccine can give you the flu."
When Ian argued that it does, she said: "It can not give you flu, it's dead! Unless it's a Christmas miracle, it can not come back to life.
"People do feel a little bit poorly after the flu vaccine because your body is raising an immune response. In other words, it's developing immunity to the real virus and in order to do that it has to give you some of the symptoms.
"But it is absolutely nothing like the real flu.
"We saw 18,000 people last year die from flu and they are the ones who are not coming in for their vaccination."