Eyewitness Says Last Night's Incidents 'Dramatised' By Media
29 July 2017, 18:11 | Updated: 29 July 2017, 18:19
An eyewitness to last night's incidents in east London has said "riot" is too strong a word. Jason O'Regan says there was "a bit of violence".
A protest over the death of Rashan Charles who died after being chased by police erupted into violent clashes last night.
Speaking to Ian the eye-witness said it was "just a few people getting angry" adding most people "are good" and that it was a "small percentage" of those present who were out to cause trouble.
He however acknowledged people did set bins and a mattress on fire, as seen in news coverage.
Jason explained people had gathered outside the shop where Rashan Charles died where a shrine has been set up and people have been leaving flowers there all week.
Mr Charles died following a police chase in east London on Saturday 22 July.
Listen to what Jason saw and how he feels about it in the video at the top of this page.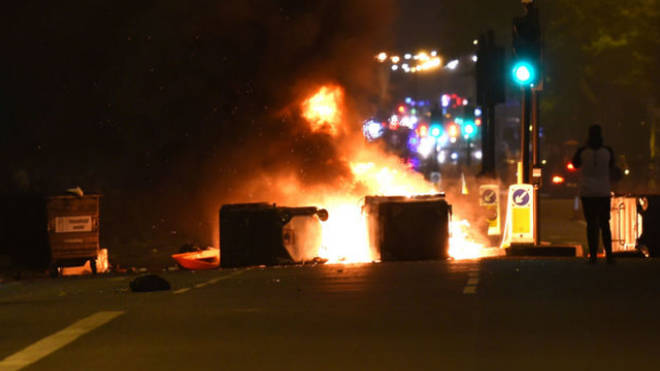 Another caller also suggested the media had 'dramatised' coverage of last night.
He described police behaviour as "impeccable" and added the people causing trouble were "black and white men, and some women too," not just black men.