Labour MP Tells Ian Payne Brexit Is "The Biggest Existential Peace Time Crisis Ever"
27 August 2018, 17:51 | Updated: 27 August 2018, 17:54
Ben Bradshaw, the Labour MP for Exeter, told LBC that the UK's decision to leave the European Union has resulted in the "biggest existential peace time crisis ever."
The Labour MP's made the comments on the radio station after a leaked memo showed that the People's Vote Campaign are launching a bid to change the party's stance on the issue.
However, the memo says the cross-party group is not trying to undermine Jeremy Corbyn's leadership by seeking a change in position.
When Ian asked the Labour MP whether senior Labour figures would "seriously" consider a change in stance, Mr Bradshaw replied:
"They should take it seriously Ian. It's the biggest existential crisis our country has faced in peace time crisis ever. So for our main opposition party not to debate this matter, it would be... absolutely extraordinary."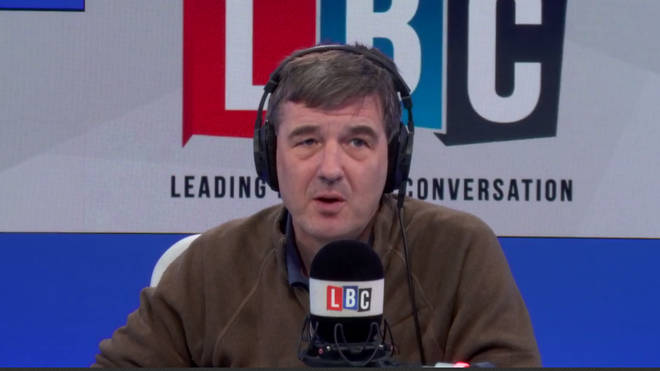 He continued: "I'm certainly glad that there are some members of the cabinet who are seem to have some grasp on reality. So yes, any member of the cabinet who simply point out truth and the facts of what no-deal would mean, should be applauded.
"Far too much of this debate has taken place in the realm of fiction and fantasy and at last, we are now are having a discussion about the reality of a no-deal and a hard Brexit and that can only be helpful."
Supporters of a second referendum argue it is necessary because although the electorate in 2016 voted for a departure, they did not vote for the final destination - what Britain's relationship with Europe should be like outside the EU.