Hakeem Kae-Kazim: 'Hollywood Has A Duty To Reflect Culture Honestly'
25 February 2017, 17:36 | Updated: 25 February 2017, 18:48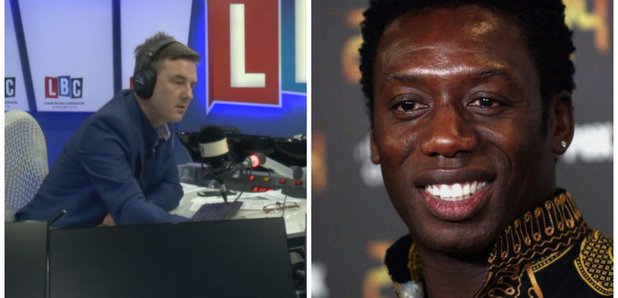 Here Hollywood actor Hakeem Kae-Kazim speaks to Ian Payne about the necessity for diversity in the television and film industry.
Hollywood actor Hakeem Kae-Kazim, known for his roles in television series Black Sails and film Hotel Rwanda, spoke to Ian Payne about the importance of accurate cultural representation in television and film.
He told the LBC Presenter said: "The film industry...shows an image of the world, an image of the world that we live in...I think there is a certain responsibility, whether or not it's a wanted responsibility is another discussion.
"But there is a responsibility in one sort of sense that Hollywood has...because people from all over the world understand what it is to be American."
He went on: "You can be in a little village in the middle of Nigeria and you talk about America and people know the city, they know New York, they know what it looks like, so I think the American image and Hollywood has really given America on the worldwide stage...film and television are very powerful instruments."
Hakeem added: "There is a sort of responsibility there, especially from a cultural perspective, also to reflect their culture and reflect it honestly, I think is very important. And people want that now as well."