Muhammad Ali Jr Was Detained At A US Airport And His Lawyer Spoke To Ian About It
25 February 2017, 16:31 | Updated: 25 February 2017, 17:04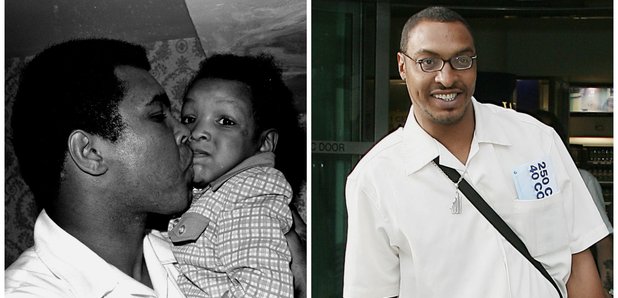 Muhammad Ali Jr's Lawyer, Chris Mancini, spoke to Ian Payne about the boxing legend's son's detainment at a US airport.
Immigration officials detained boxing legend Muhammad Ali for nearly two hours after he arrived at Fort Lauderdale-Hollywood International Airport recently.
Here his lawyer, Chris Mancini, speaks to LBC Presenter Ian Payne about what happened.
He said: "His mother, Muhammad Ali's first wife, Khalilah Ali, was also detained. The difference was, they were both asked if they were Muslim upon presenting themselves at primary inspection, at customs and border patrol.
"The difference between them was, Khalilah had a picture of herself, as an adult, with her husband, and Muhammad Ali Jr did not."
He went on: "She was pretty upset about being about being asked what her religion was. And she expressed then, in no uncertain terms, but unfortunately her son was just directed into what we call secondary inspection, upon being asked if he was a Muslim.
"And they believe that's because he is a young, black male, among other reasons, and this is part of a profiling programme the customs and border control is running on all Muslims."
He added: "The most interesting question...is 'where did you get your name from?'."