Nadiya Hussain's Brother-In-Law Calls LBC
15 December 2016, 18:58 | Updated: 15 December 2016, 19:13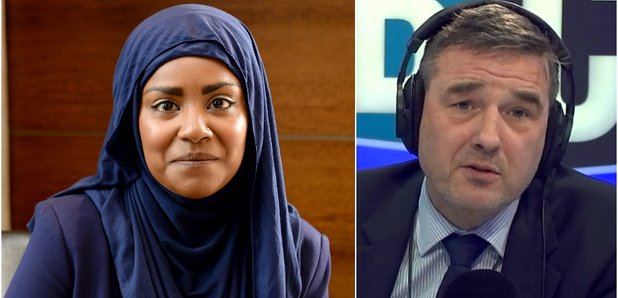 Ian Payne was discussing the racist abuse that Nadiya Hussain encountered on a train when her brother-in-law called in - and was determined to make his own point
A man refused to sit next to me on the train today 'I ain't sitting near a Muslim' he said. His ignorance is his own ruin.

— Nadiya Jamir Hussain (@BegumNadiya) December 14, 2016
As Ian discussed discussed this Tweet from Bake Off winner Nadiya, he got some great calls from people sharing their stories of being discriminated against on public transport.
But it was this call from Zia, who's married to Nadiya's sister, that was the most remarkable of the hour.
Not only because he's related to the star, but because he had some very strong opinions and wanted to put Ian on the spot about how the media covers Muslims too.
Watch it all above.