John Bercow Described As "Most Unpleasant Holder Of This Office That I've Known."
7 May 2018, 10:47 | Updated: 7 May 2018, 10:58
Journalist Trevor Kavanagh says that Speaker John Bercow has constantly failed to stay partisan since taking office and explains why he believes the Speaker to be so unpopular with members of the House of Commons.
Associate editor of The Sun newspaper, Trevor Kavanagh, explains to Ian Payne why Tory MPs have recently stated they want to 'throw kitchen sink' at Speaker of the House of Commons, John Bercow to try and oust him.
Kavanagh described Bercow as "probably the most unpleasant holder of this office that I've known in my experience, and I think probably in the history of the office."
"His sarcasm, his constant intimidation of members of parliament, he picks feuds with those he doesn't like..."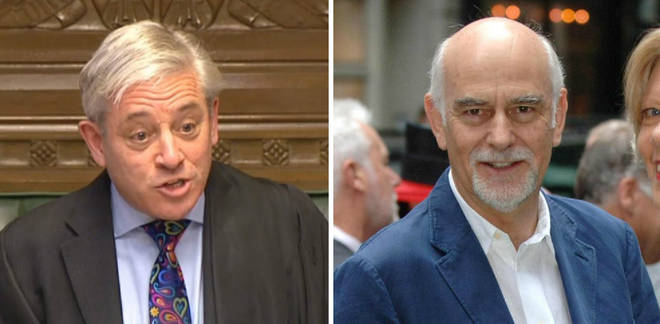 The Speaker has recently come under fire over allegations of bullying from MPs and has faced pressure to resign.
"The partisan nature of the speaker has been a talking point of the speaker since he took the office nearly nine years ago."
"He is supposed to represent all sections of the house of commons."