The Hoax Calls Attended To By This Paramedic Will Shock You
7 January 2018, 10:40 | Updated: 7 January 2018, 10:42
A paramedic has revealed to LBC the shocking extent of hoax and inappropriate calls the ambulance service is facing.
"John" called Ian Payne after an 81-year-old grandmother died at home after waiting more than four hours for paramedics.
Marie Norris dialled 999 just before 8pm last Tuesday suffering with neck pain, but an ambulance didn't arrive at her home in Clacton, Essex, until 11:45pm.
East of England Ambulance Service has launched an internal investigation and apologised.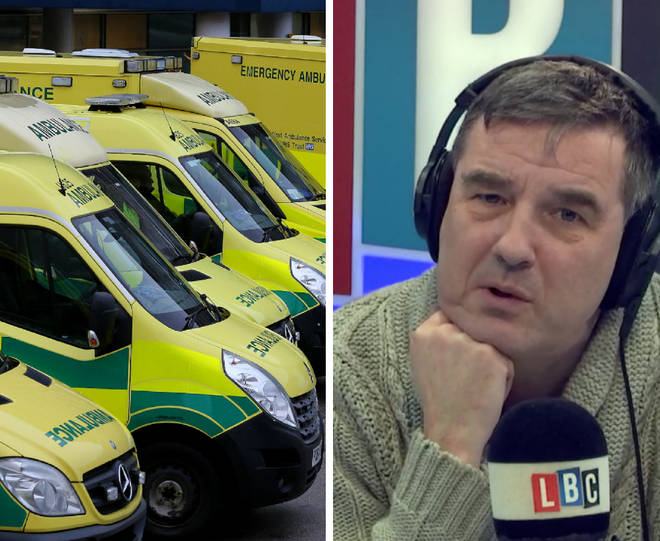 The caller, from Chelmsford, who works for the same service, explained how shocking cases like this were brought about by others calling 999 for non emergencies.
"You get a lot of hoax calls, you get calls which aren't particularly life-threatening," he told Ian on Saturday.
"I have been to a cardiac arrest, what somebody said was a cardiac arrest, to find the person is actually standing outside having a cigarette.
"I've had somebody who was running along and pulled their nail off by hitting their finger on a wall.
"They were told to sort themselves out, see a doctor of a pharmacist."