Why George Michael Was A 'Man With A Message'
26 December 2016, 17:54 | Updated: 26 December 2016, 18:02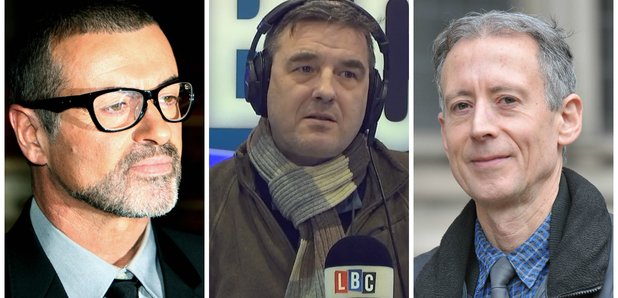 Human Rights Campaigner Peter Tatchell spoke to Ian Payne about why George Michael was a 'man with a message' following the singer's death.
The human rights activist spoke to Ian Payne following the death of George Michael yesterday afternoon.
Mr Tatchell, who is known for his work with LGBT social movements, said he knew George before he hit superstardom.
Ian asked him if he saw George Michael as more than a musician. Mr Tatchell responded: "Absolutely. George was a man with a message. He was not a bubblegum heartthrob pop star.
"That was part of him, of course, but he was more than that. I think particularly his solo career really brought out the best of him. He really progressed musically as an artist, musically and lyrically."
He then referenced to George's song 'Shoot the Dog': "That biting satire against the Iraq war, against in particular George W. Bush and Tony Blair."