A No-Deal Brexit Will Be "Music To The Ears Of Criminals" Warns Sadiq Khan
13 November 2018, 14:08
A no-deal Brexit would be "music to the ears of criminals", Sadiq Khan has warned.
The Mayor of London spoke to LBC from Paris as he called for a separate security deal to be put in place in the event Britain leaves the EU with no withdrawal agreement.
He told James O'Brien it was now "more likely than ever" that Britain will depart the bloc without a deal, a scenario he described as a "catastrophe".
Mr Khan wants politicians to "put differences aside" in a bid to ensure Britain and the EU maintain close security ties whatever the outcome of the Brexit talks.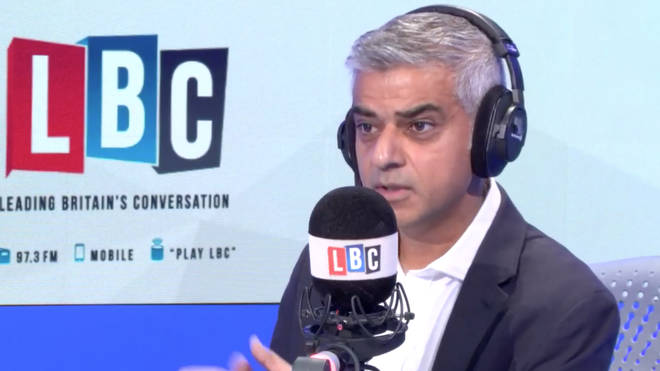 "On a daily basis our police and security services, because we are part of the EU, share huge amounts of intelligence and working relationships," the Labour Mayor said on Tuesday.
"Access to passengers who come to the UK which we then check off lists, DNA sharing, fingerprints, wanted lists.
"There is now a real possibility of us leaving the EU without any deal whatsoever on March 29th.
"If that's the case, that's music to the ears of criminals because that means they're able to commit crimes across the border without the Cross Border Cooperation.
"So the point I'm making to our government and to friends in the EU is look, lets park aside our differences in relation to the EU deal and separately agree security arrangements.
"So if there isn't a deal we can still have the Cross Border Cooperation that is so crucial."
Mr Khan was asked about his relationship with government ministers.
He admitted he was yet to meet with the Brexit Secretary Dominic Raab, despite meeting with his predecessor, David Davis, on "many occasions".