"Abusive" Paraglider Sought By Police Rings James O'Brien
30 August 2018, 13:17 | Updated: 31 August 2018, 07:54
The paraglider who was allegedly "abusive and hostile" to members of the public rang James to answer the accusations.
Reports of a paraglider causing criminal damage and obstructing the highway in southern East Sussex have been received over the past two years.
Police officials, who are searching for the man, say he allegedly "intimidates people" and is "generally behaving in an anti-social manner," and uses Galley Hill, Bexhill-on-Sea, as a launch site.
James stopped Mystery Hour to take the call from "evil" paraglider, known as Paul in Bexhill, to let him hit back at the claims.
Paul said: "The accusations are lies. Fake news like Councillors, police officers, beach rescue guys, dog walkers.
"One woman came up to me with her dog and said 'You shouldn't be doing that here - it's very dangerous,' while her dog was weeing on my wing [on the glider] which is worth £4000."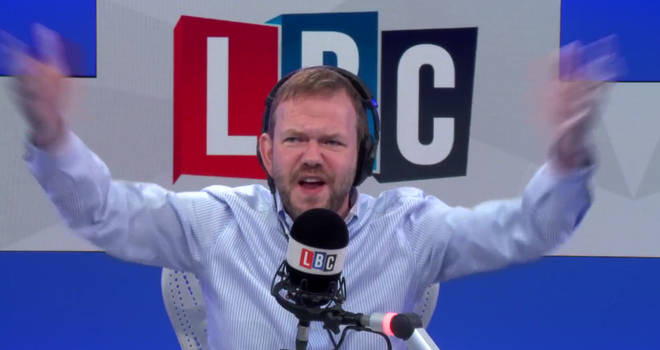 James mockingly asked Paul: "Do you intimidate people by flying low over the sea front?"
Unable to contain his laughter, Paul replied: "No, I do not.. I fly low because I'm a paraglider pilot flying by a hill which is exempt from the '500 foot rule.' I'm a free flying spirit. I live to fly and fly to live."
The LBC presenter exclaimed: "I'm with you man... Fly free, fly free Paul. It's the man trying to crush you... You're a local treasure."
Paul later offered to take James out on a free tandem jump to which the presenter declined remarking "It would frighten the life out of me."