Amber Rudd Speech Labelled 'Hate Incident' Thanks To James O'Brien
12 January 2017, 13:42 | Updated: 12 January 2017, 16:55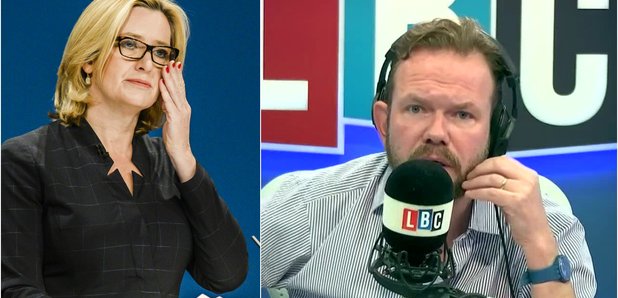 Home Secretary Amber Rudd's speech to the Conservative Party conference on foreign workers is being treated as a "hate incident" by police... thanks to this James O'Brien clip.
In her speech in October 2016, Ms Rudd called for tougher rules for foreign workers, saying companies should be made to provide lists of them.
The speech gained notoriety when James made a very alarming comparison with her speech, which went viral and was viewed by over 4million people.
Joshua Silver, a physics professor at the University of Oxford, was so concerned that he reported the speech to police.
The have recorded the speech as a "non-crime hate incident", in line with the College of Policing guidelines supported by Ms Rudd in 2014.