Angry Brexiter Hangs Up On James O'Brien After Saying Ferry Contract Was Still On
11 February 2019, 12:56
A furious Leave voter hung up on James O'Brien after being called out for saying the controversial no-deal ferry contract 'hasn't fallen apart' just two days after it was scrapped.
Jeffrey insisted that the ferry contract given to a firm with no ships to run a freight service in the event of a no-deal Brexit was just a contingency plan by a "prudent and proper" government.
The Department for Transport confirmed on Saturday that the £13.8 million contract was "terminated" after the company backing Seaborne Freight stepped away from the deal.
But when James asked why the deal had collapsed if the government had been 'prudent and proper', Jeffrey said it hadn't actually fallen apart.
- Brexit Ferry Contract Awarded To Firm With No Ships Scrapped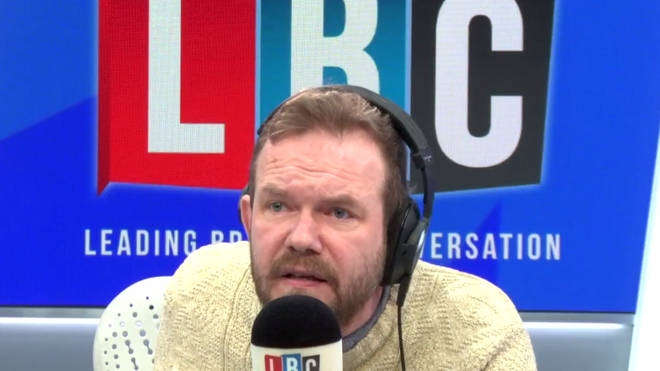 James immediately challenged the caller, asking: "So the deal's still in place, is it?"
But Jeffrey could not answer the question, instead shouted down the LBC presenter for talking over him.
"If you lie, you will be interrupted," James said.
And when James repeated calls for his evidence that the ferry contract was somehow 'back on', the caller became angrier.
"Just refer me to the evidence that the deal is still in place?" James asked.
Jeffrey replied: "Excuse me, Sir?"
James said: "You're excused. Now tell me where you're getting the evidence from. You just said the deal was still in place, the one that was announced on Saturday morning to no longer be in place. I've been on air for two hours I might have missed the news. Where did you get the information that the deal was still in place?"
After asking the question nine times, Jeffrey ended up saying "you're a muppet" before putting the phone down.
Watch it unfold in the video above.