Brave Ex-Soldier Tells James How Speaking Out About PTSD Saved His Life
9 August 2017, 14:24 | Updated: 9 August 2017, 14:33
A new survey says one in three men have been left with poor mental health because of their job and one man who knows that too well is ex-soldier Stuart.
He served in the army for 10 years and during this incredibly brave call to James O'Brien opened up about how he struggled to get to grips with post-traumatic stress disorder (PTSD).
Mental health charity Mind says many men work in industries where a "macho culture" exists which may prevent them from talking about their feelings.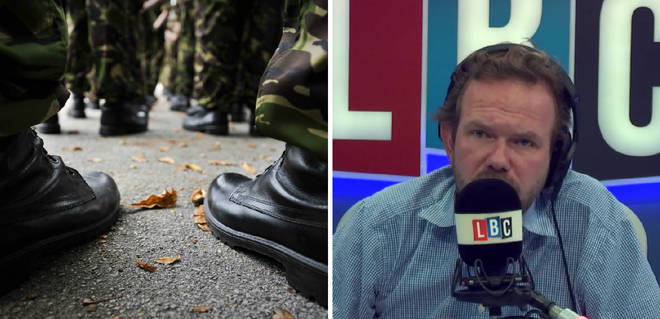 Of the 15,000 employees that took part in Mind's Workplace Wellbeing Index survey, 1,763 said they are currently experiencing poor mental health.
An emotional Stuart explained how he owed his life to his best friend who forced him to speak out about his feelings.
The caller said: "He saw I was under the weather, moping about and wasn't my normal self.
"He sat me down in the pub… and almost threatened to beat the life out of me until I started telling him what the hell the problem was."
Stuart added: "He sat me down, he made me talk and he saved my life."
Describing the weeks leading up to that breakthrough point, Stuart said the "hell" he was going through almost became too much.
"I just thought this isn't way, I just thought about my 4-year-old daughter… I just couldn't face it."
He said he was now getting help through a charity for those who have served on the frontline.
"If anybody from Combat Stress is out there listening to this, thank you, thank you so much. I can now sleep at night."
Watch the powerful interview above.