Brendan Cox's Inspiring Message: I Want To Bring British People Together Again
22 February 2017, 10:24 | Updated: 22 February 2017, 15:58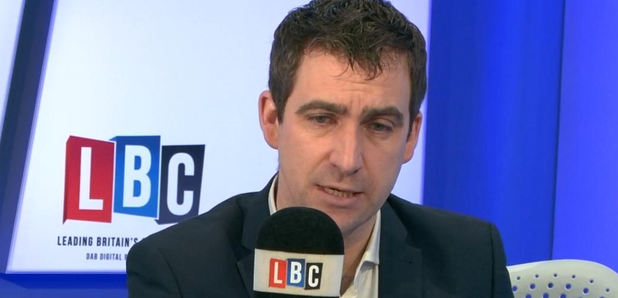 Brendan Cox tells LBC he's organising the Great Get Together to bring divided British societies back together again.
His wife, Batley and Spen MP Jo Cox, was murdered on the streets of her constituency in June last year by Thomas Mair, a white supremecist.
Speaking to James O'Brien, Mr Cox said that there has been a rise in intolerance across Europe in the last year.
"Across Europe, across the world at the moment, there is a growing sense of intolerance. There's the rise of the far right. There's increases in hate crimes.
"There's something fundamental that's going on.
"We're trying to find a moment that actually brings the country back together again.
"That hate, that antagonism - that's not Britain."