Sadiq Khan Tells EU: Prepare For Brexit Extension As New Referendum Is Possible
26 October 2018, 13:35 | Updated: 26 October 2018, 13:38
Sadiq Khan has called on the EU to prepare for an extension to Article 50 and delay Brexit, as he told LBC there is still a chance of another referendum.
The Mayor of London has been holding Brexit talks in Brussels today to argue that an extension is in the interests of both sides.
He is one of a number of British politicians who has met the EU's chief negotiator this month.
The DUP and members of the Brexit-supporting wing of the Conservative Party have also recently been to see Michel Barnier.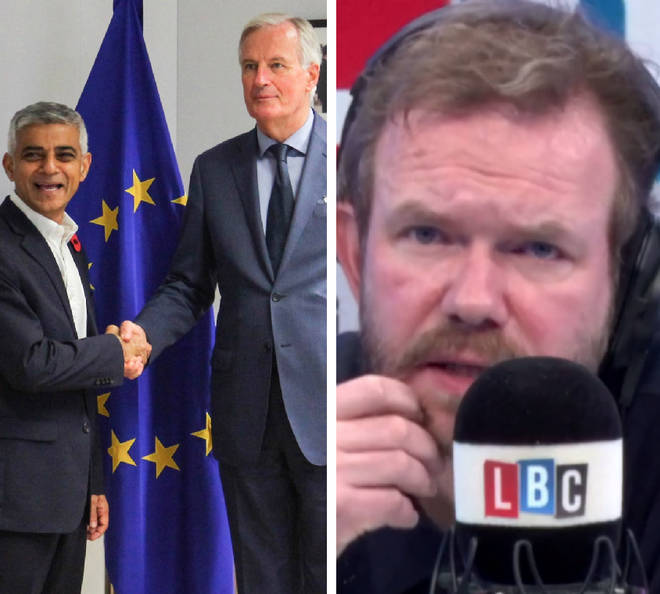 The Labour Mayor told James O'Brien it was important the EU heard from "different voices" from the British side.
Under Article 50, Britain officially ceases to be a member of the EU after March 29th 2019.
Mr Khan believes the notice to quit should be extended in order to hold a new referendum on Theresa May's deal.
"The point I made to [Michel Barnier] was there is a possibility where our parliament rejects Prime Minister May's deal," he said.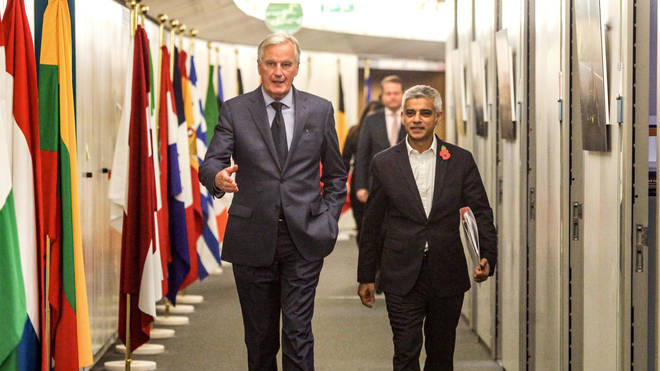 "There is a possibility that we have a general election that the Labour Party wants and I want.
"But also that parliament votes for the public, for the first time, to have a say on the outcome of the negotiations with the possibility of staying in the EU.
"Under those circumstances what we would need is Article 50 to be extended."
He added: "In my view, there is a possibility of there being a referendum and or a general election.
"In those circumstances, it would be wrong if we had left the EU."