Caller Hangs Up On James O'Brien After Running Out Of Arguments
22 October 2018, 12:07 | Updated: 22 October 2018, 12:30
This is the moment a caller hung up on James O'Brien after realising he didn't have an argument.
James was asking listeners what Theresa May should do next, with newspaper reports suggesting she has just 72 hours to save her job.
That made Peter in Hendon call up and he got very, very angry.
Referring incorrectly to May's civil servant Olly Robbins as Olly Robinson, he said: "How David Davis could succeed when Theresa May stuck Olly Robinson in front of him to undermine him is quite an impossible task."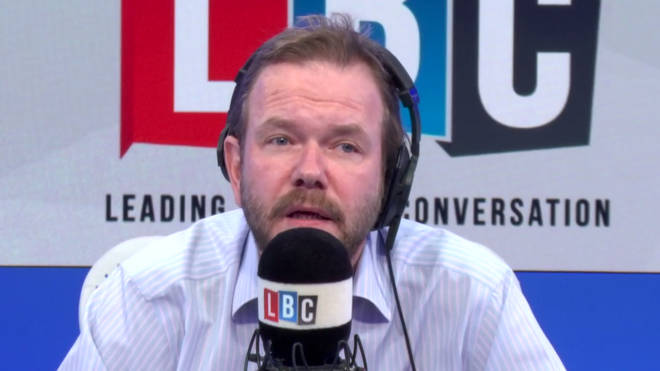 James asked how Mr Robbins undermined him, Peter didn't answer so James asked again and again.
Peter ended up by saying "I know you're a complete idiot," and then put the phone down.
James responded: "There, my friends, is the sound of gammon, slowly frying on a Monday morning."