Caller Tries To Tell James Why He's Angry At Rudyard Kipling Protest, Doesn't Go Well
19 July 2018, 12:49
Dave called James O'Brien to complain about the student protests over a Rudyard Kipling poem, but his explanation didn't go well.
Students have painted over a mural at the University of Manchester which had Rudyard Kipling's poem "If" on it.
They claim the poet's outdated views are offensive to ethnic minorities.
But, Dave from Brentwood rang to vent, saying he "wouldn't be allowed to open [his] mouth" if they were discussing another issue like "Communism."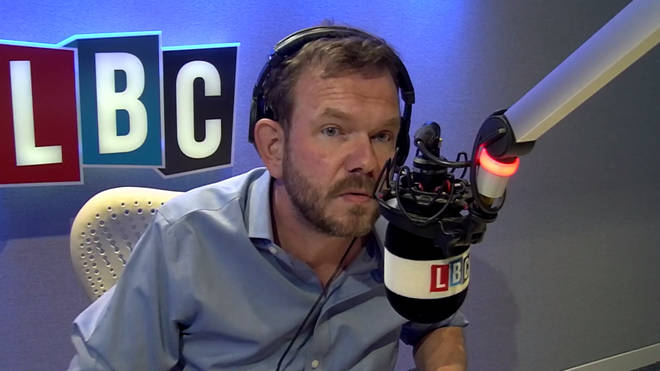 James pondered Dave's point: "So you're cross about the fact that you can't be racist in public but you are allowed to be anti-racist."
Dave replied: "No, not racist... next we'll be discussing and probably shut me down for being Islamophobic."
Taken aback by the new direction of the call, James pressed him further: "So you're cross about a wall in Manchester being painted over, a poem by Rudyard Kipling you weren't previously aware of, because you feel you're not allowed to say vile things about Muslims?"
Dave replied: "You're not allowed to say anything about muslims."
The LBC presenter said: "I didn't think you would be that honest."
Hear the astonishing call above.