James O'Brien takes on caller who doesn't want to wear a facemask in shops
20 July 2020, 10:59 | Updated: 20 July 2020, 11:54
This caller said she doesn't want to wear a facemask when shopping because it is "sweaty and uncomfortable", but James O'Brien told her it's worth it to literally help keep people alive.
Facemasks will become mandatory to wear in England from Friday, but hundreds of people protested in Hyde Park this weekend to complain about the new law.
Lauren called in from Liverpool insisting she had no problem with the principle of facemasks, but she does not want to wear one when going around a department store.
And she clashed with James, who insisted that it's a small price to pay for saving someone's life.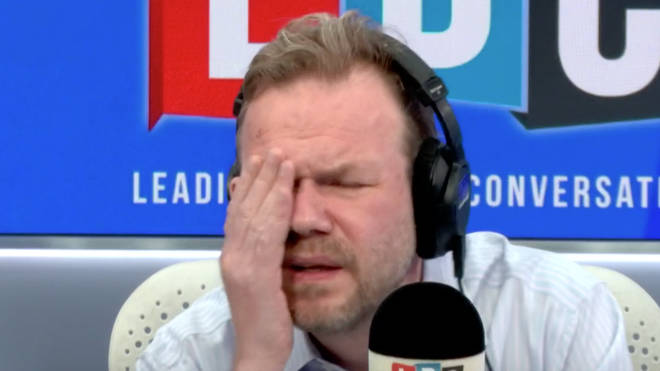 Lauren said: "I don't think people will go into John Lewis or other department stores wearing a mask because it's sweaty and uncomfortable."
James told her: "Well it's on the list, sweat and discomfort. As opposed to pretty much every scientific advisor in the country saying that this will keep people alive.
"Let's not fall out, but you're not making a great deal of sense."
To answer his question of what's the worst that can happen by wearing a mask, Lauren responded: "The worst that can happen is lots of people won't go to John Lewis and they will suffer even more."
Watch the full, fascinating call at the top of the page.