Christian Caller Tells James O'Brien He's Going To Hell Over Sausage Roll Comments
16 November 2017, 13:47 | Updated: 16 November 2017, 13:52
A Christian caller told James O'Brien he is going to hell - over his comments about a sausage roll.
Greggs bakery replaced the baby Jesus with a sausage roll in a nativity scene for a Christmas advert and James insisted no one should be offended by it.
But Ken called in, furious with James for mocking Jesus.
What followed was a hilarious conversation as Ken got more and more wound up by the LBC presenter.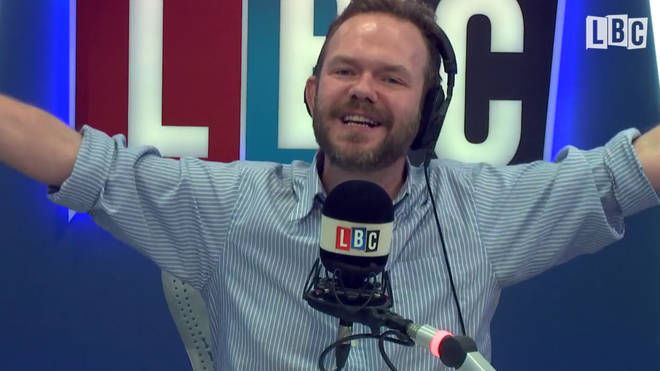 It ended with Ken bellowing: "You are a mocker of Jesus. God's judgement is coming to this nation. You'll face the judgement of God and you won't be mocking on that day."
James said they could agree on one thing: "It would be impossible to get a cold sausage roll in hell."
"Hell is a place of torment that you're headed at this very moment."