Corbyn's History With The IRA Is Important... And It's Wrong: James O'Brien
29 May 2017, 11:11 | Updated: 29 May 2017, 12:00
Jeremy Corbyn has admitted meeting IRA members and James O'Brien says the only conclusion is that he wasn't as disgusted by them as everyone else.
Mr Corbyn has faced questions over his meetings with Sinn Fein, the political wing of the IRA, during the 1980s and 1990s and his views on the republican movement during that period.
He had originally denied meeting convicted terrorists, before eventually admitting that he had this weekend.
The Labour leader insists he had been working for a peaceful solution in Northern Ireland and that there "had to be a dialogue".
James O'Brien says he simlpy can't see how Corbyn's links with the IRA can be a positive and that his lack of condemnation for the group is deafening.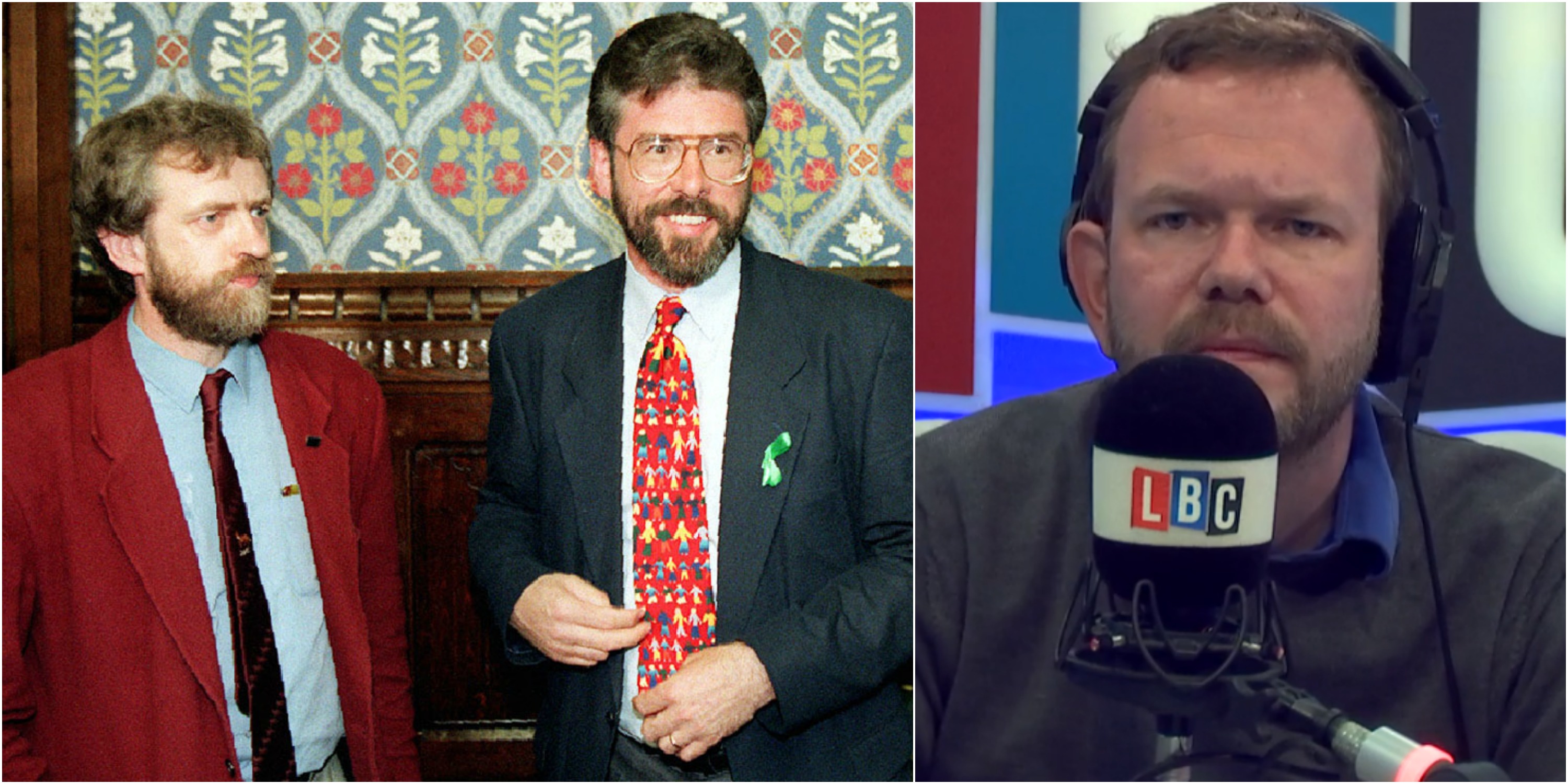 Speaking on his LBC show, he said: "I just don't see anything from Corbyn that excuses his conduct.
"I'm sorry if that upsets you. But I grew up with an Irish surname during the Troubles, so I'm aware of the nuance here, I'm aware of the complications. I could be probably persuaded to make quite a strong case for a reunited Ireland - odd that it's probably going to happen as a result of Brexit anyway. But back in the 70s and 80s, it wasn't something that you really argued publicly, because to believe that historically or even politically, religiously there was a case for a united Ireland was to be on the same side of the battle as the IRA.
"I don't know if I can unpick this. I don't know that I necessarily want to. I am quite happy living in a world with some certainties and one of those certainties might be that if you invite former IRA bombers to the House of Commons, you're a wrong un.
"If I were to try to boil it down to one simple observation, when I look at the history of Jeremy Cornyn's relationship with senior IRA figures and IRA ideology, the impression I get is that he didn't feel as disgusted by them as I do."