Donald Trump's No.1 UK Fan Is Quite Strange And A Bit Scary
20 July 2016, 11:40 | Updated: 10 March 2017, 08:40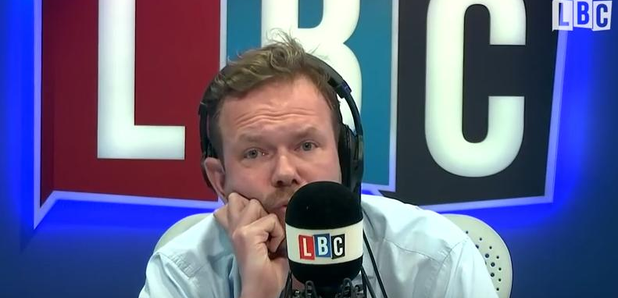 Paul from Elstree was so in love with Donald Trump that James thought this call was a wind-up - but it wasn't.
"James, you disgust me. You really do."
That was how Paul started his defence of Donald Trump when he callied into James O'Brien's show.
"Trying to equate the great Donald Trump with National Socialism in the '30s, I mean, are you on drugs today or something?"
Paul was clearly quite upset with James' criticism of the Republican candidate for US president, a man he believes will "save America" from "$18 billion of debt" (the debt is actually $18.9 trillion).
How he was going to achieve this though wasn't so clear. Paul had faith that "as a very successful businessman" Trump will balance the budget because "he's got connections, he's going to network."
After Paul made some strange suggestions about how the debt could be eliminated, including re-assigning police, James started to think the call was a wind up.
"You're not real." James, suggested.
"I am real." Paul assured him.
"Oh my God."
"A Zionist president of America is what we need."
And that was Donald Trump's biggest British fan.