Leave Or Remain, James O'Brien Explains Why Everybody's Second Preference Is The Same
16 July 2018, 11:12 | Updated: 16 July 2018, 11:14
As Justine Greening proposes a three-way second Brexit referendum, James O'Brien says why everybody will vote with the same second preference.
The former Education Secretary labelled the Prime Minister's Brexit deal a "fudge", and called for a second referendum on leaving the EU.
Justine Greening described Theresa May's plans the "worst of both worlds", and suggested a vote between three options: the Prime Minister's Chequers plan, remaining in the EU, or a no-deal Brexit.
But as James explains, everybody's second choices would all be identical.
"You've got the Chequers deal, you've got national suicide - the WTO option, or you've got the status quo," he said.
"And if everyone has to put a second option, everyone's going to put the Chequers deal.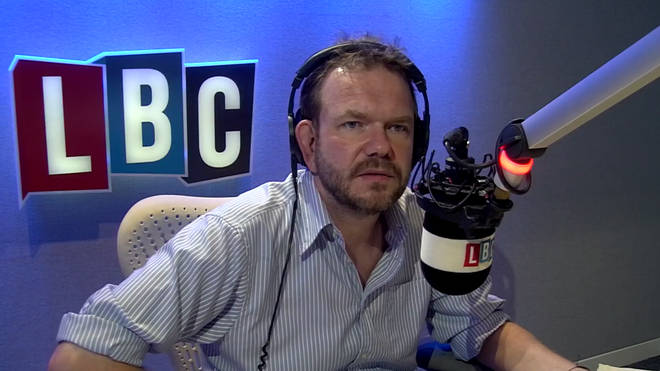 "No-one's going to put remain as their first choice and chop our legs off as our second choice, and no-one who puts chop our legs off as their first choice is going to put remain in the EU with two legs as our second choice.
"So all the second choices will be the Chequers deal.
"Which is not even the Chequers deal, because by the time it's been put through the mangle of the European Union it will not bear any resemblance to what it looks like now."